Go Global Alaska: Resources for Alaska Small Businesses
When:
Thursday, May 19, 2022 - 2:00pm - 3:30pm
Where:
Online - Alaska time
Don't be overwhelmed by the idea of risk, regulations, or the processes of exporting your goods or services. During World Trade Month, join federal and state partners for a free workshop focused on exporting for Alaskan businesses.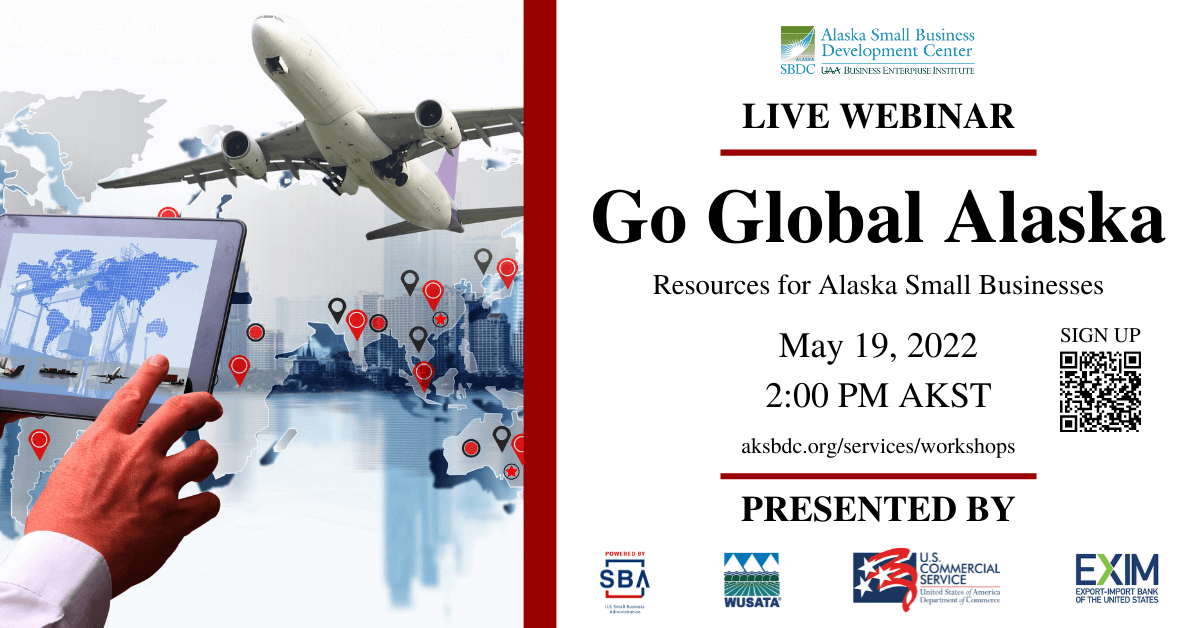 In this webinar, you will learn about:
Strategic Planning, from the Alaska Small Business Development Center (SBDC)
Market Entry, from the U.S. Commercial Service
Food Products Programs, from the Western United States Agricultural Trade Association (WUSATA)
Trade Finance, from the Small Business Administration (SBA)
Finance Risk Mitigation, from the Export-Import Bank of the United States (EXIM)
Join us to learn about various resources available to help you navigate the process for your small business to achieve global success!